PS: Blogger is cropping my photos, so some of them are not even the full picture...but, whatever you see...Enjoy!!!
Happy Thanksgiving to all....
Change. The only thing constant in life is change. As cliché as it may sound, it holds true. Anything and everything around us is changing. May it be our age, the time of the day, our priorities, our thoughts or for that matter weather…
It is quite fascinating to see how in spring all the trees get new leaves; they have flowers and look beautiful. In fall again they change colors and look gorgeous and eventually they just fall off the trees. They have their own cycle and so do we.
Some changes are for good, and some not for so good. Some changes are easy to accept and some not. Some people adopt changes easily and some take time. Some changes change your life, and some…don't even matter.
Talking about change… In 2005, we changed our digicam and got Canon S1 IS. Initially, I did not like it, as I was pretty used to my old camera…but then after I saw the results, I started liking it. It is with that camera I did all my novice photography sessions, and sometimes blogged about it as well…Lately that camera was acting weird so we got another one…..and there it was…Déjà vu…I now was resistant to change to the new one! But this time I thought of giving it a try and we did a contest between the two!!!

With fall colors all over, it was great photo op…here are a few photos taken from both the cameras…I think the results are pretty much the same, so I think I am going to switch over to the new one and let go off the past (My old camz)…after all that is what moving on is all about!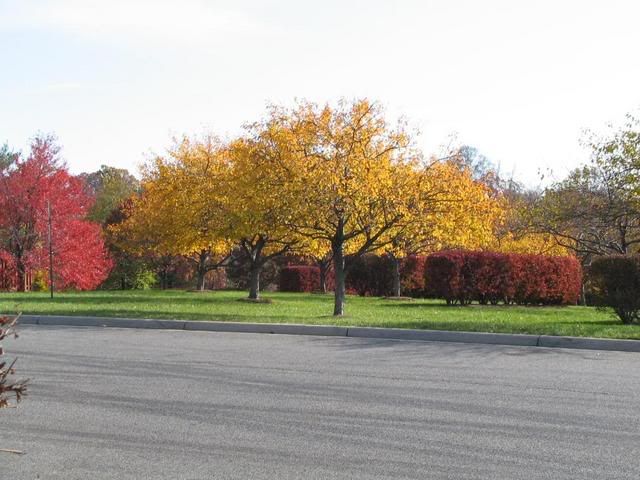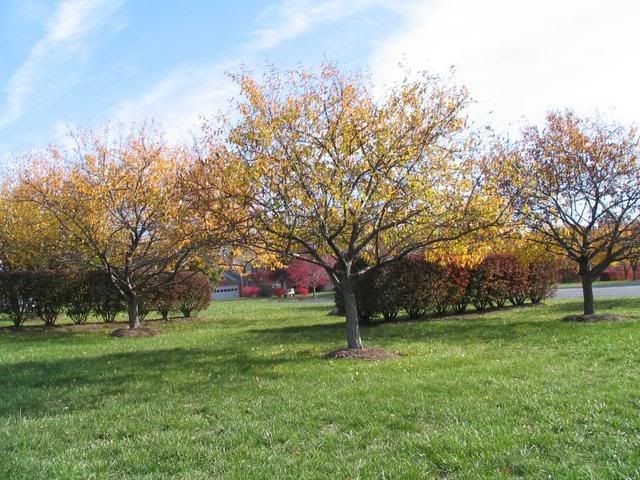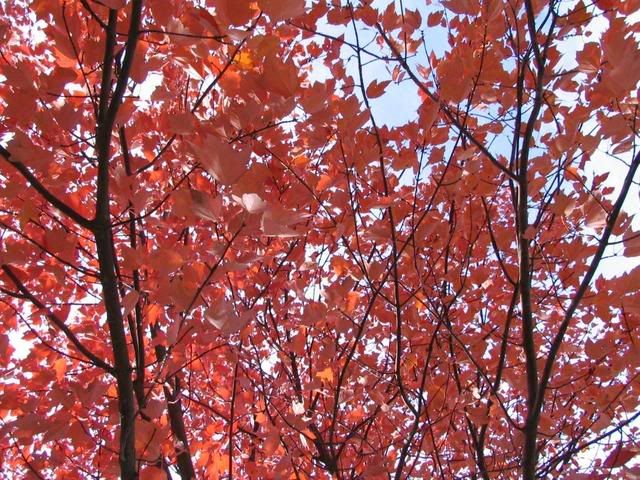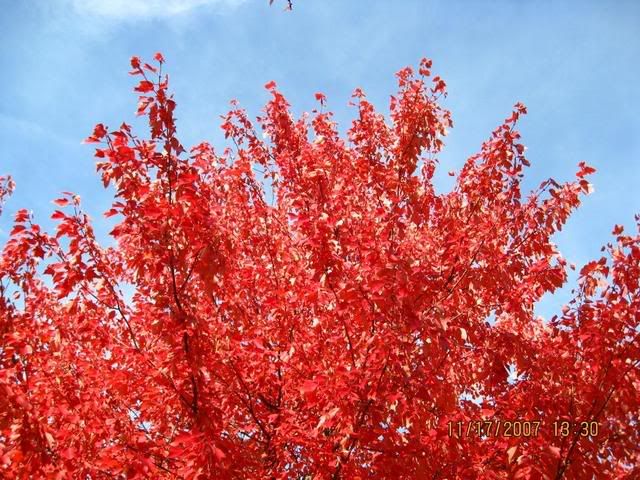 Just Love this pic!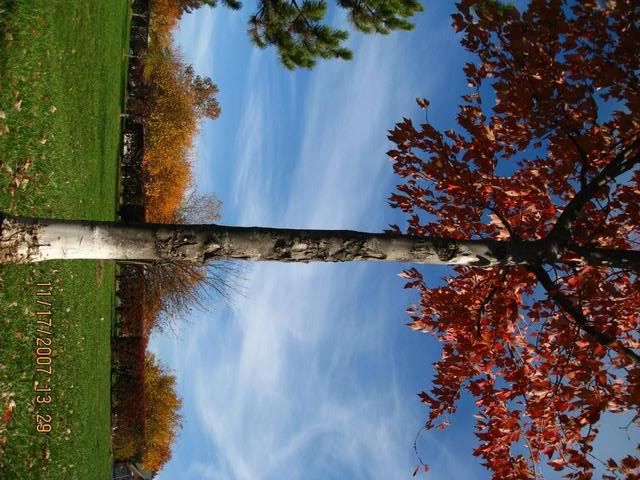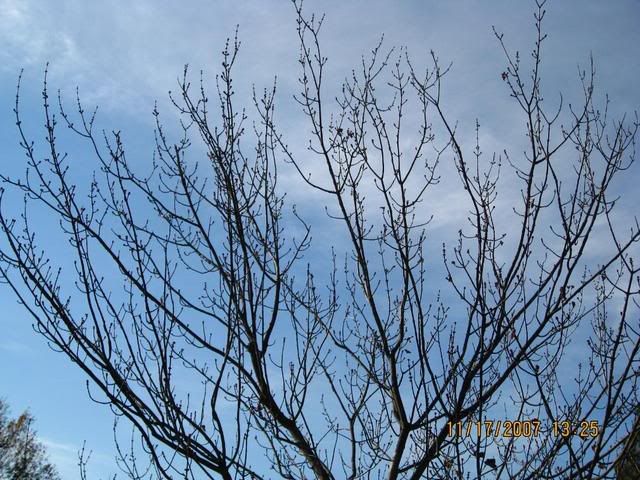 This pic is clicked by Sachin!!! Amazing pic...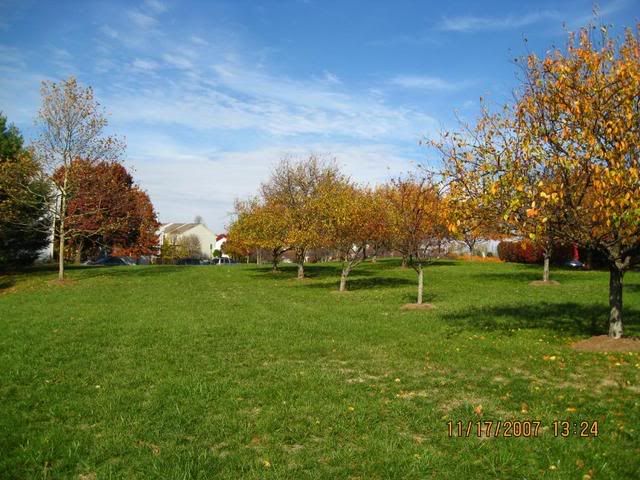 This is Sachin's creativity!!! Should give him credit I guess...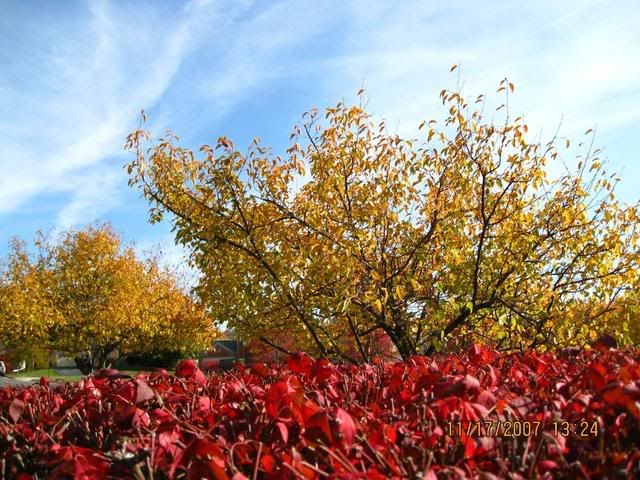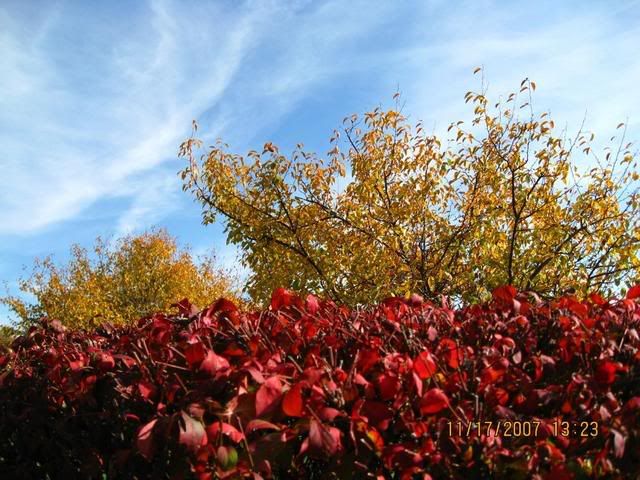 He he he That is me....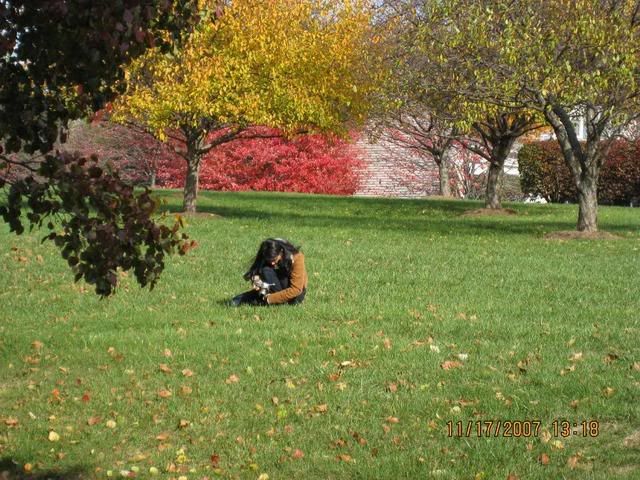 Clicking this pic...
...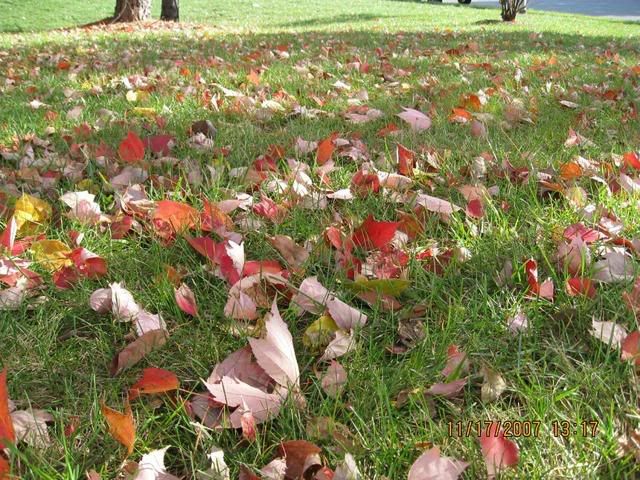 ~~~Home Sweet Home~~~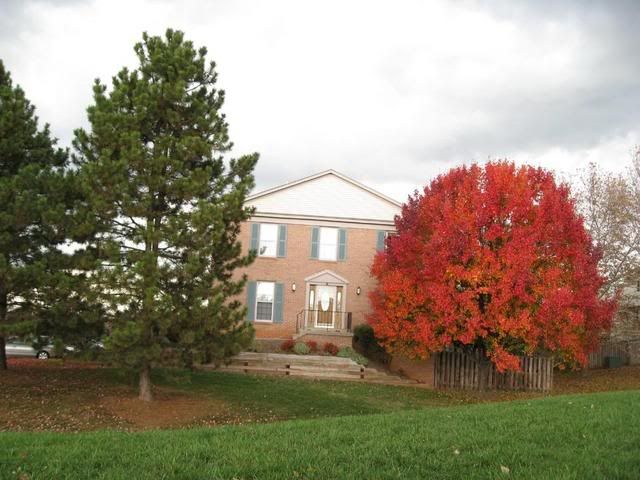 The weather changed from 74 to around 30 today...
The view from my bath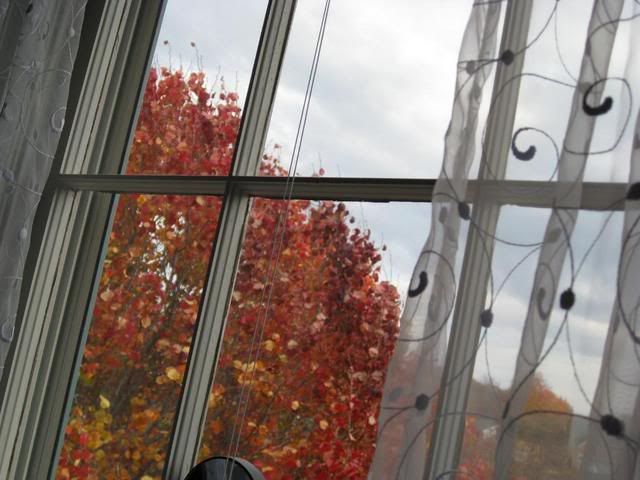 Zoomed pic of master bedroom's window...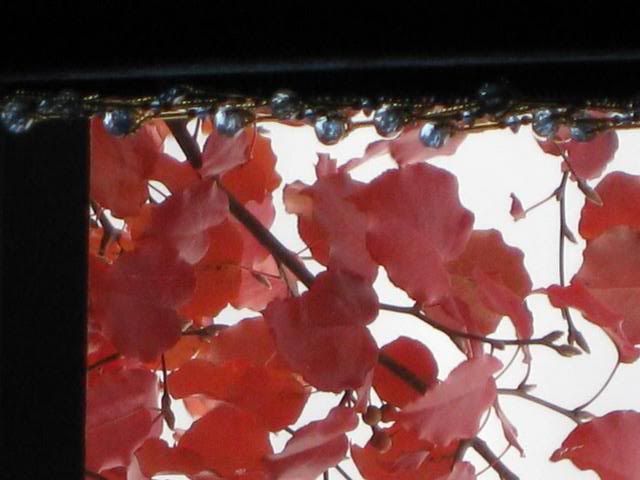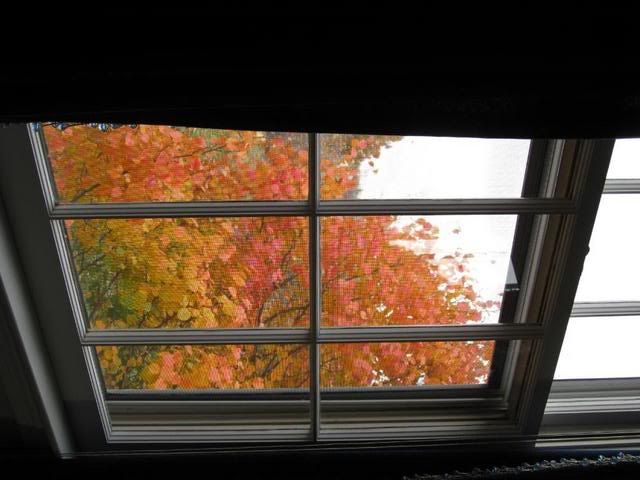 All gone...
Looks like a spread or something...